Finally, i'm done with my rack of 4 4ft tanks which are custom-made to fit the TTF racks. Besides, i don't dare to use the standard 4ft tanks due to height and weight. Each level are said to be able to withstand over 200kg. Currently, my tank weights over 150kg, with the water and substrates.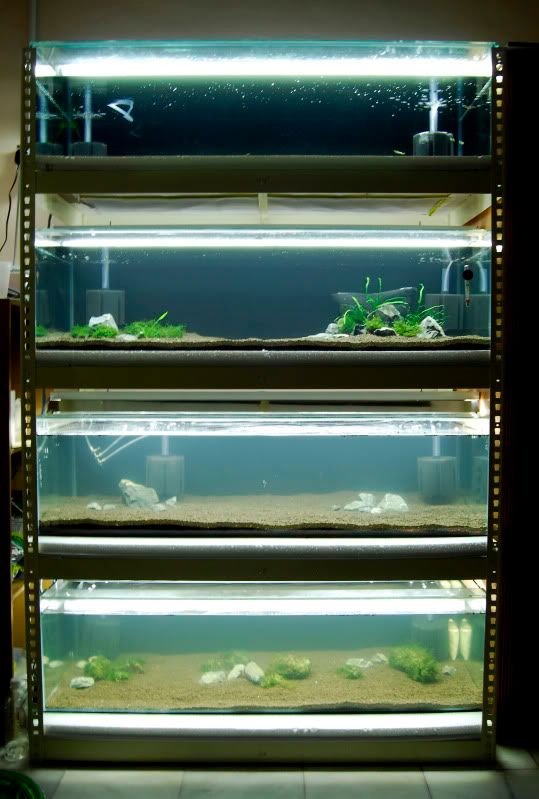 Let me start with the
equipments
:

TTF rack, 6ft (tall) X 4ft (wide) X 2ft (depth?)

DIY T8 e-ballast and reflector,
"Best" brand T8 light fixtures with e-ballast and reflector
Phillips BrightBoost T8 tube
View of the reflector postion
Sponge filter, China brand from KW - 2 each tank.
Aquadine II 12000 air-pump


Substrates
:

ADA Amazonia II
Aquaclay
Rocks for some scape


Plants
:

Narrow leaf fern
Java moss
Flame moss
Spiky moss
Taiwan moss
Singapore moss


Inhabitants
:

Currently 2 otocinclus each tank and Sakura in on of the tank for testing.

Going to add CRS, hopefully by next week or two.

Oh, the lowest tank is for my CPO.. currently testing with one CPO too.. it survived the first week, good sign!