I had the opportunity to visit an arowana farm in Bukit Merah, with my friend, Kok Yong. It was a wonderful experience, to see arowana swimming in the ponds, the harvesting process, anticipating fries.. never ending excitement. Im amazed by the natural color of the arowanas under natural condition. It's so much nicer than those kept in tanks and have to rely on artificial lights and the whole tanning process to bring up the colors.. natures still the winner!
Thanks to Dave Goh, the person in charge in the farm, to introduce and bring us for a tour around his aro farm. Thousands thanks to him and my friend for the ride there.
Here's some shot that i manage to shoot, although have to pump up the ISO to 800, and thus, noisy shots.. For more photos, visit www.flickr.com/photos/harnsheng
Look at that! Amazing color of the Chilli Red/Super Red arowanas!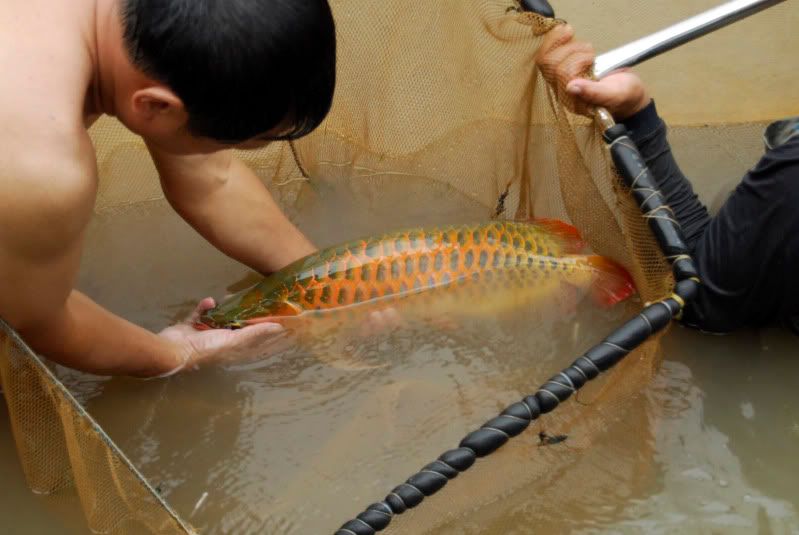 Jumping aro! and landing.. ouch...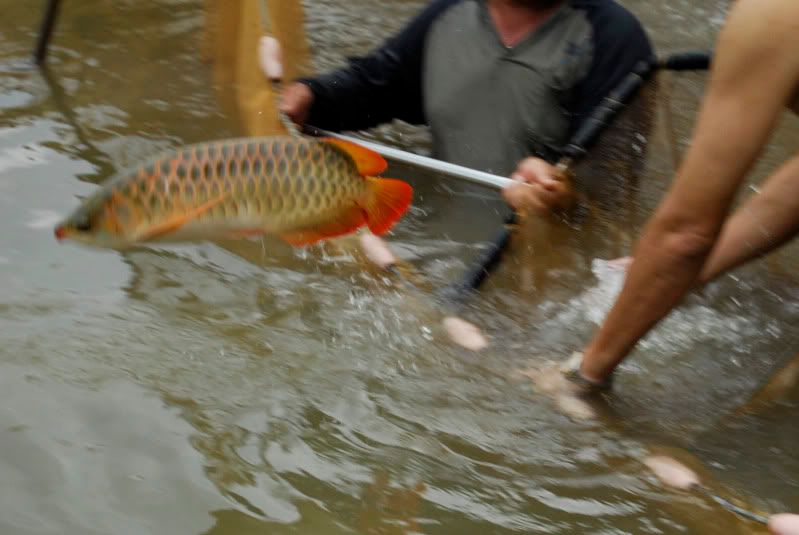 And see... how clear the water and how tame the fishes were.. thanks to the weather, rainy day, and feeding time, the fishes decided to gave us some nice nice treat to our eyes! What a sight to behold!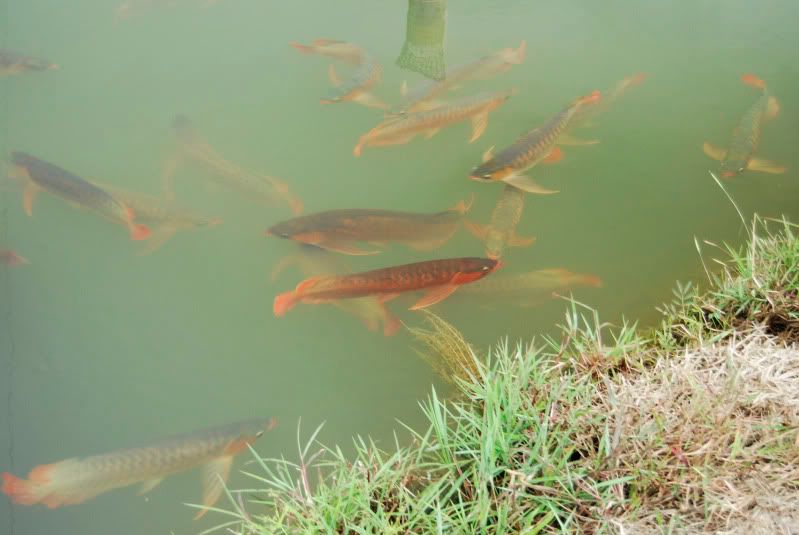 Stunning isnt it.. i hope i can afford one someday.. again, thanks for the chances to visit and take photos of your farm, Dave! Thanks!